ADJUSTED. Hosted by, you guessed it, Greg Hamlin and Claire Muselman. This isn't just your typical claims podcast. Greg and Claire will take a deep dive into the world of workers' compensation with industry professionals to offer a brand new perspective on insurance with topics ranging from Cognitive Behavioral Therapy to Safety to Fraud.
Claire and Greg are both committed to changing the Workers' Compensation claims space to allow for a more holistic approach focusing on outcomes as well as the employer/injured worker experience. In an age where so much has become automated, we believe people matter! Together, we are excited to introduce you to some leaders in the industry who are changing the landscape of Workers' Compensation. We are thrilled to have you join us in our journey and hopefully have some fun along the way.
Claire Muselman is the Director of Workers' Compensation at Continental Western Group and founder of the first ever Workers' Recovery Unit (WRU). She has a passion for turning good experiences into great through emotional intelligence, empathy, and customer centricity. In addition to earning numerous industry designations and awards in her 15 years as a claims professional, Claire speaks nationally on the topic of Humanity in Claims looking to change the industry one insurance professional at a time and on The Transitions discussing the generational talent gap upon us. Claire holds a Bachelor's degree from University of Iowa, a Master's of Public Administration and a Specialist's of Educational Leadership in Business from Drake University, and is finishing her Doctor of Education focused on Organizational Leadership in Business from Grand Canyon University. She is an Adjunct Professor at Drake University in the College of Business & Public Administration and the College of Education. Claire is an adrenaline junkie who enjoys being outdoors, traveling and exploring the world through an adventure lens with her Mini Me, Sadie, age 12.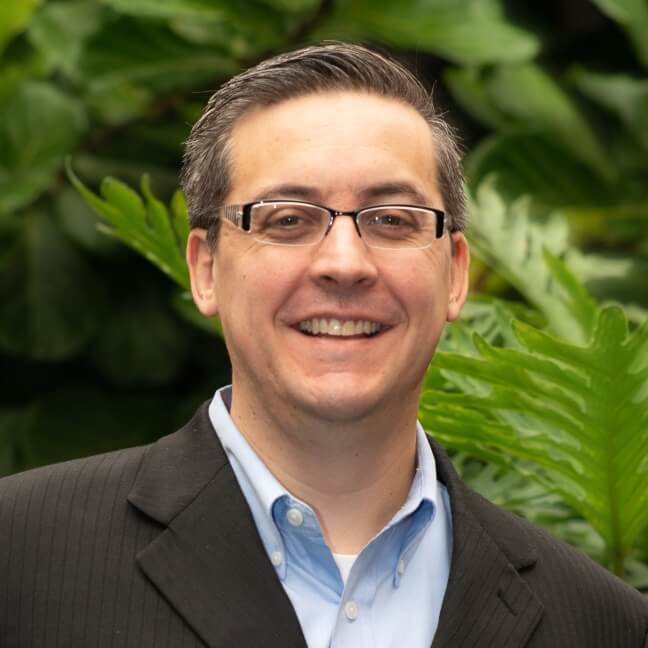 Greg Hamlin is the Senior Vice President of Resolution for Berkley Industrial Comp which specializes in providing monoline workers' compensation insurance to high hazard employers. After spending 15 years in the Workers' Compensation insurance industry, Greg is passionate about achieving the best outcomes through innovation and empathy. Greg previously led the Claims Department at Kentucky Employers Mutual Insurance. He began his career at Liberty Mutual handling National Market claims primarily with UPS. Greg holds a Bachelors. in Criminal Justice from Indiana University. When he isn't busy with work, Greg enjoys spending time with his wife and 5 children as well as volunteering in the community.
ADJUSTED will launch on December 7th, 2020. You can find us on Buzzsprout or on your favorite podcast sites like apple podcasts, Spotify, google podcast, amazon music, Stitcher, and more.