Episode 9 of ADJUSTED, a claims podcast, features Russ Buchanan. This episode discusses Fraud: what it is, where are the red flags, and how to investigate fraud.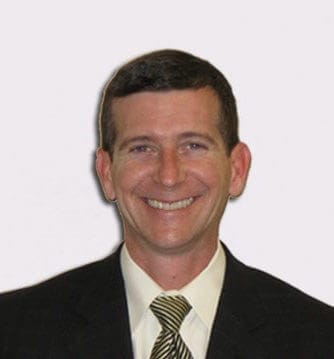 Russ Buchanan joined G4S Compliance and Investigations (originally MJM) in 1990, shortly after it was founded by Mike Malone. For more than 30 years, he has worked in all facets of the business. Throughout his notable career, he has launched and integrated several new operational solutions, including life and health services, defense-based act/foreign voluntary, property and underwriting solutions, and global program development.
As Executive Vice President, he leads G4S growth and strategy, always focused on the market and the needs of G4S clients. He collaborates with a network of regional business leaders to support G4S's efforts to successfully conduct business across industries and geographies, balancing resources to ensure high-quality service to both internal and external clients.
Fraud
IS IT FRAUD, WASTE, OR ABUSE: It is essential to determine during the investigation if the findings support fraud, waste, or abuse. Determining whether or not it is fraud determines the path to take: Mitigation or Prosecution. When there is waste and abuse, such as malingering, ongoing pain complaints after appropriate treatment, or being paid lost time benefits longer than appropriate, these can be mitigated with a good investigation. The injured worker can still go back to work, and the benefits can be stopped. The outcome can still be a positive one for the injured worker, carrier, and employer. When fraud can be proven with the four elements of material, intent, lie, and knowledge, the path completely changes. The path becomes a criminal investigation and can lead to a criminal conviction.
WORKER'S COMP ADJUSTERS HAVE GREAT INSTINCTS: The single biggest red flag identifier is the Worker's Compensation Adjuster's gut instinct. Something in the file grabs their attention and doesn't seem right, and this causes them to question the claim. It is important to document the file, discuss the file, and act on it. Many times, it is documented, but the action wasn't taken. Trust your gut.
AN INVESTIGATIVE ACTION PLAN MUST BE DISCUSSED: This will determine what "tool in the toolbox" the investigator should use. The investigator has several tools but does not need to use all of them. Each investigation is unique and requires different strategies. It is not a one size fits all approach. Each investigation does not require a social media search, background check, surveillance, and medical canvass. It is important to tailor it according to what the adjuster is trying to accomplish and discuss what triggered the investigation referral. The more information the investigator obtains from the adjuster, the easier it is to determine which tool to use. Utilizing the proper tools builds a relationship of trust between the investigator and the adjuster.
EVERYTHING HAS CHANGED WITH SOCIAL MEDIA AND TECHNOLOGY: Social Media has provided a huge advantage to investigations. It can provide a view into a person's life before surveillance has even started. It can help show their patterns, possible issues in their lives, and other insights on who they are. Technology has provided great advantages as well. Investigators used to use paper maps to locate addresses and payphones to communicate during surveillance. Technology has eliminated all of that extra work with cell phones and electronic maps. It is very important to be careful with technology and social media when investigating a claim. Every state has their own laws which cover privacy and social media. It is not advised for adjusters and employers to conduct their own investigations. Adjusters and employers may be tempted to start their own investigation, but it is easy to do it incorrectly, and there are a lot of legal traps that require proper training to navigate appropriately. Ensure you hire an investigative company that is up to date on each state's privacy/social media laws. A good rule with investigations is "don't do anything you wouldn't be willing to explain in court."